Nissan Fleet Sales
My name is Martin I am the Scottish Van and Truck Guy at West Covina Nissan. I am fully Business Certified by Nissan-USA in NV Vans, NVP, NV 200 Compact Vans, Nissan Titans, Nissan Titan XD, Nissan Frontier and the Nissan Leaf.
Over 40 Years Experience in Automotive, Commercial and Industrial Vehicles and Equipment's.
I have been fully trained in Van Designs for all trades and specially up-fitted vehicles for: HVAC Sales and Service, Plumbers, Lock Smiths, Dry Cleaners, Electricians, Low Voltage Contractors, Construction Companies, Ariel Lifts, Refrigerated Vehicles, Pest Control Companies, Dog Groomers, Animal Rescue, Restaurants, Mobile Workshops, Custom Interiors, Rear Seats, Rear A/C, Appliance Repair Companies, Auto and Truck Mobil Repair Vehicles, , Non Emergency Transportation, Auto and Truck Mobile Detailers, Painters, Dry Waller, RV Conversions, Van Conversions or any type of custom upgrades for any business Free Consultations.
In addition I specialize in Fleet Sales for all Nissan Models. I deal with all the major Rental and Fleet Management Companies, Municipalities, Universities, Colleges, Schools and major Fleet Owners.
I have set up a Mobile Service I will come to you and I offer a No Hassle, No Haggle process for my clients, there is no need to spend all day at a dealership. No Games just great transparent Deals, we can do everything on-line and by phone, either call or e-mail me for the New Easy Way to Buy your next vehicle.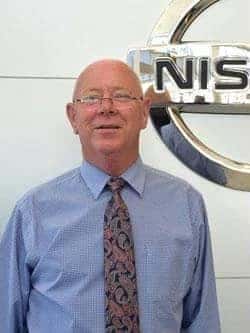 MARTIN CURRIE
Commercial & Fleet Sales Manager
Tel # (909)-718-9742 martin.currie@wcnissan.com